Crown Promotions & Removals Limited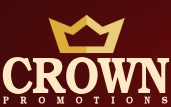 Crown Promotions & Removals Limited
13A Derby Road
E9 7JP
London
020 85331200
Chamber of Commerce
Crown Promotions & Removals Limited
(Registration number is unknown)
About removal company Crown Promotions & Removals Limited
Crown Removals and Storage were established in 1988 and offers domestic relocation, domestic removal, storage and household removal services.
Based in London and Essex, Crown are ideally placed to carry out your domestic and household removals in all areas of London, Essex and the South East.
There are currently 0 reviews for Crown Promotions & Removals Limited.
Write a review
There are no reviews yet, write the first review.
Headquarters
Crown Promotions & Removals Limited
13A Derby Road
E9 7JP London
020 85331200
Chamber of Commerce
Crown Promotions & Removals Limited
(Registration number is unknown)
Other nearby movers
moving companies in London
and surroundings